ARS at the Boston Early Music Festival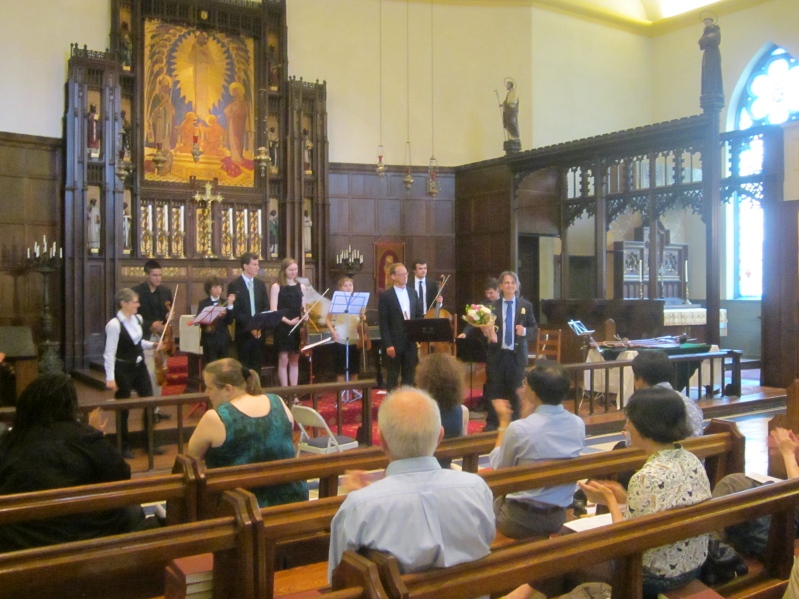 The Boston Early Music Festival (BEMF) is right around the corner, and the ARS will be there! All details are not yet finalized, but on the weekend of June 16-18, ARS will host or sponsor several events, which will include the following:
ARS Recorder Relay, Friday June 16 from 9am-2pm. This concert will feature five hours of recitals showcasing outstanding recorder talent. Performances will include solo work, young performers, consorts, established virtuosos, classical works, and contemporary pieces and just about anything else you might want to hear. All performances are free!
Auditors are encouraged to attend the Master Class; their admission is FREE with a Festival Pass. Performers typically provide audience members with copies of the music being performed so they may follow along with the instruction.
ARS Recorder Play-In, Saturday, June 17, 10:00-11:00am. Experience recorder nirvana in a FREE coached playing session led by virtuoso Han Tol. All players are welcome. Please bring a music stand and your instruments.
Chapter Representative Breakfast Brainstorm, June 17, before the Play-In: Join chapter reps (or any chapter member willing to represent a group) for a free breakfast with ARS Board members—a great way to find out what's happening in the Society, and to share your thoughts about how the ARS can better serve each chapter.
The BEMF centerpiece this year is André Campra's 1699 opera Le Carnaval de Venise, with recorderists Gonzalo Ruiz and Kathryn Montoya in the orchestra. A revival of a Pergolesi double bill of chamber operas also features Ruiz and Montoya on recorders, as well as the BEMF Orchestra offering of Handel's Resurrezione.
The featured recorder event, on June 18, is BoreasQuartett Bremen with guest artist Han Tol. Other Festival events with recorder include the June 12 concert by Solamente Naturali with Jan Rokyta, recorders. Visit www.bemf.org.
A number of fringe events will round out the week's offerings. For a list, visit
www.bemf.org
.
For more information on ARS activities, please contact:
Barbara Prescott,
barbprescottARS@gmail.com
, 603-643-6442;
Bonnie Kelly,
BonnieKellyARS@gmail.com
, 781-862-2894;
and Susan Burns in the ARS office,
director@americanrecorder.org
, 844-509-1422.
Don't forget to visit the ARS booth in the exhibition — June 14-17, 10 a.m.-5 p.m., Courtyard Marriott Boston
Downtown, 275 Tremont Street, Boston, MA.