2014 Cover Art Contest
2014 ARS Cover Art Contest



American Recorder Society is having its fourth annual Magazine Cover Art Contest. The artwork of the contest winner will appear on the cover of American Recorder Society's December 2014 issue of American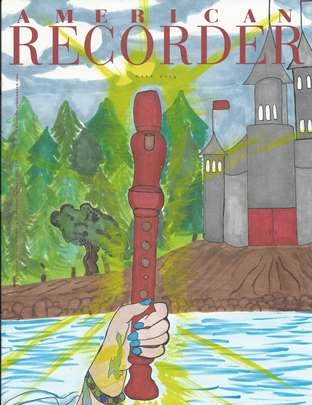 Recorder magazine.

The contest is open to students in Grades 3-8 and the artist must show the recorder (the musical instrument) in some way. Since ARS is celebrating its 75th anniversary in 2014, we especially welcome entries using one of these themes:
Happy Birthday! ARS is 75 in 2014

The Recorder: Past, Present and Future

The Recorder of the Future
The contest entries must be postmarked by January 17, 2014.

RULES
ENTRY ID TAGS

In our 2013 contest, entries were received from eighteen different schools in Arizona, California, Colorado, Hawaii, Missouri, Nebraska, New Hampshire, New Jersey, Ohio, Oregon, Pennsylvania and South Carolina. From the 314 pieces of art work submitted, finalists were chosen by a panel of art judges and the winners were selected by the ARS board of directors at their March board meeting in St. Louis.

The winner of the Student Cover Art Contest was Jaimin Keliiho'omalu, an 8th grader from Kapolei Middle School in Kapolei, Hawaii. Jaimin's winning artwork (shown at right) was featured on the front cover of the Fall 2013 (Sept) American Recorder magazine. His teacher is Daryle Mishina.

Click here for all the 2013 winners and a link to all entries.
Connect With Us
10000 Watson Rd, Ste 1-L-7
Saint Louis, MO 63126-1843

Phone: 314.966.4082
Toll Free: 800.491.9588
Fax: 866.773.1538
Legal Notices and Privacy Policy
Returns Policy
Copyright © American Recorder Society 2013
Copyright © Photography Courtesy of William Stickney